Captain Canuck Action Figure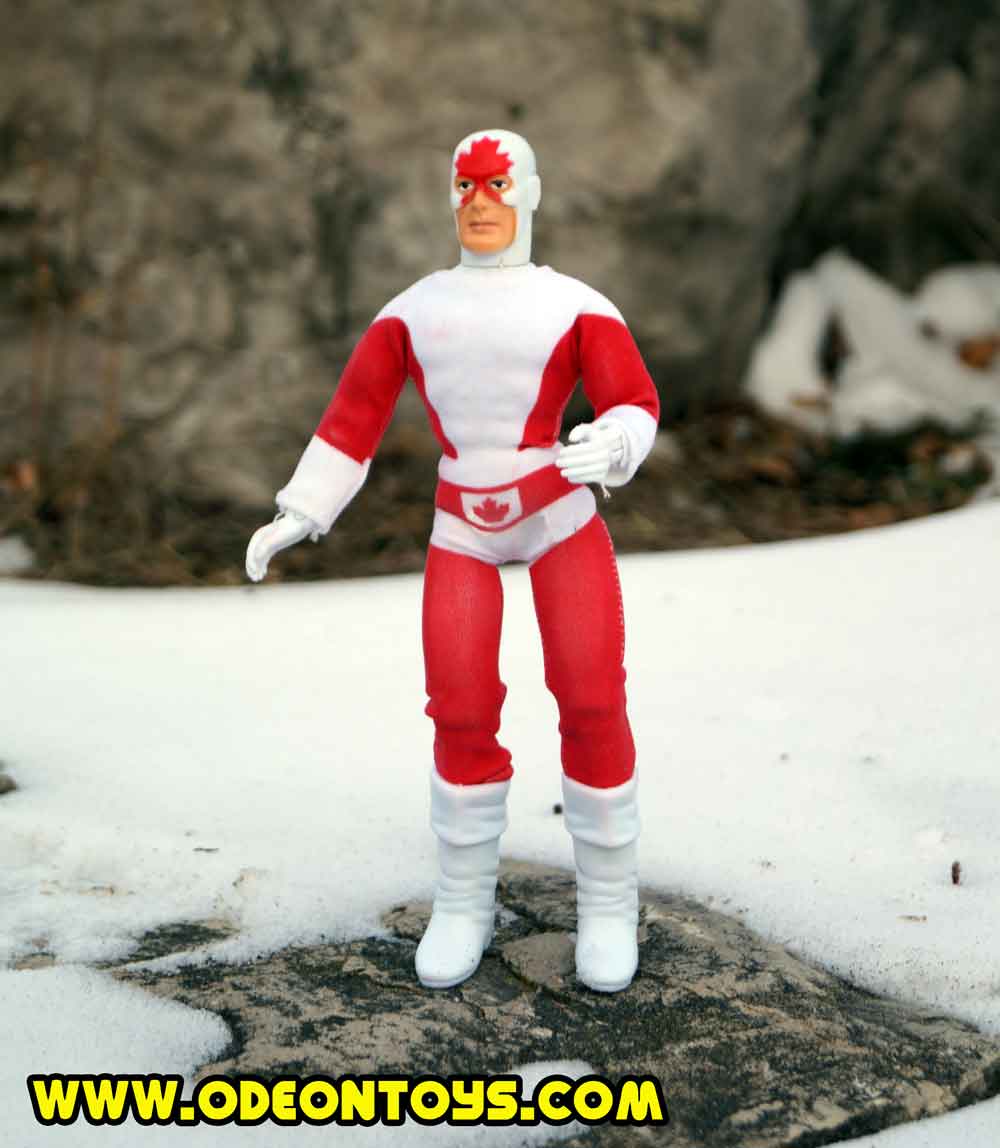 Above is a one of our Captain Canuck figures, due in stores January 2015!
The Captain is here and will be shipping shortly.
Canada's Superhero gets his first action figure
Toronto, ON, Canada (Dec 16, 2013) – Following his new animated web series, Canada's own iconic champion, Captain Canuck gets the action figure kids have been looking for since his debut in 1975 with a new release from Odeon Toys.

He's been on a postage stamp, even the cover of Time, but for decades, Superman had one thing over Canada's Superhero… an action figure. Canadian toy maker Odeon toys in creative partnership with EMCE toys and Big B Comics are righting that wrong. The 8 inch tall figure which will retail for $24.99 will have the look and feel of a toy released when the first issue of Captain Canuck, by creator Richard Comely, hit news stands in 1975.
"We were looking for an iconic Canadian character for our first release, and I can think of none better than Captain Canuck, " said Sam Noir, project coordinator at Odeon. He added "I was one of those kids who looked for a Canuck figure on toy shelves in the 1970s, I must admit, we're pretty excited to be doing this."
The Captain Canuck figure will be available in 2014 at Big B Comics ( www.bigbcomics.com) locations and online at www.megomuseum.com and www.captaincanuck.com.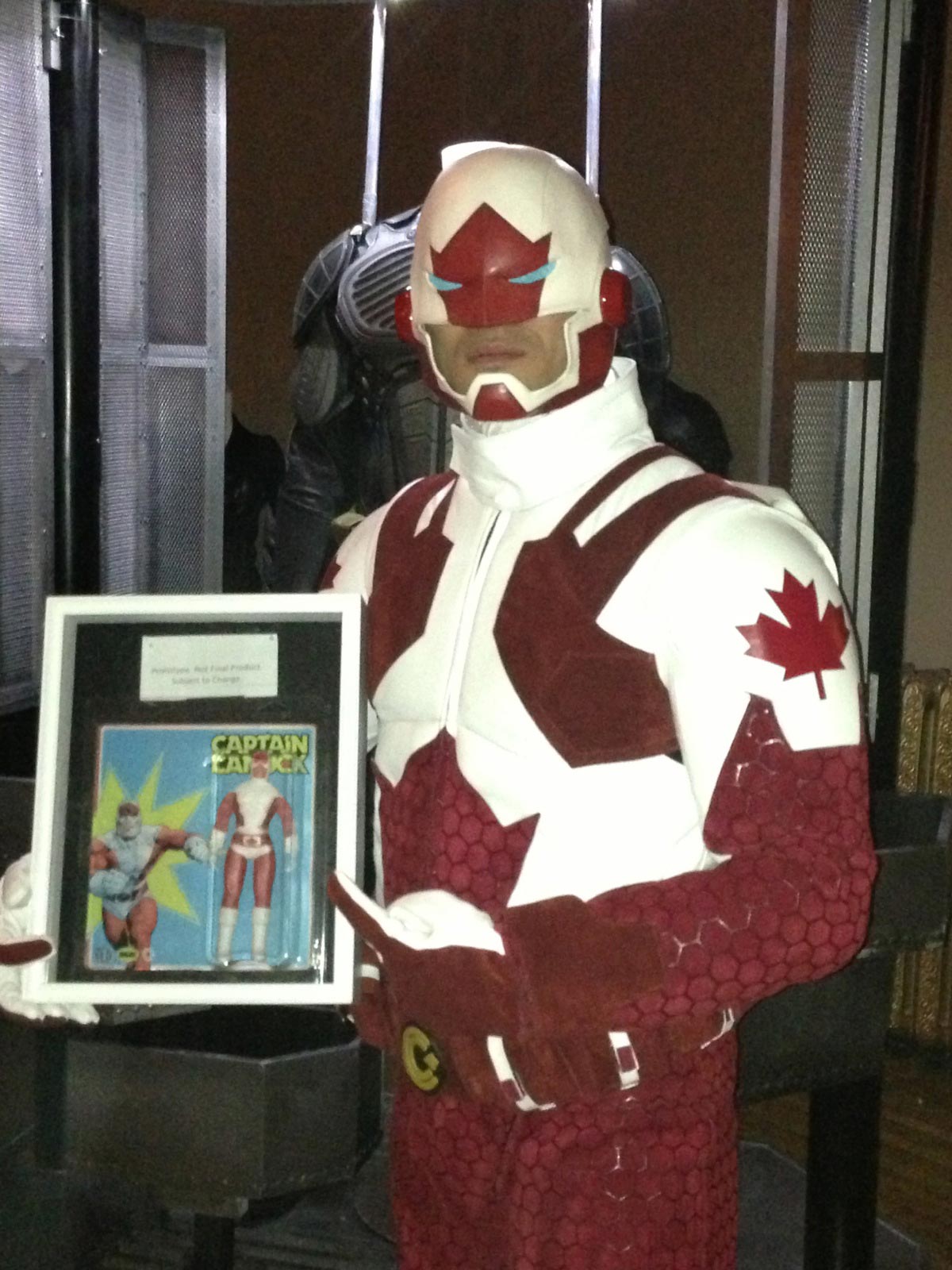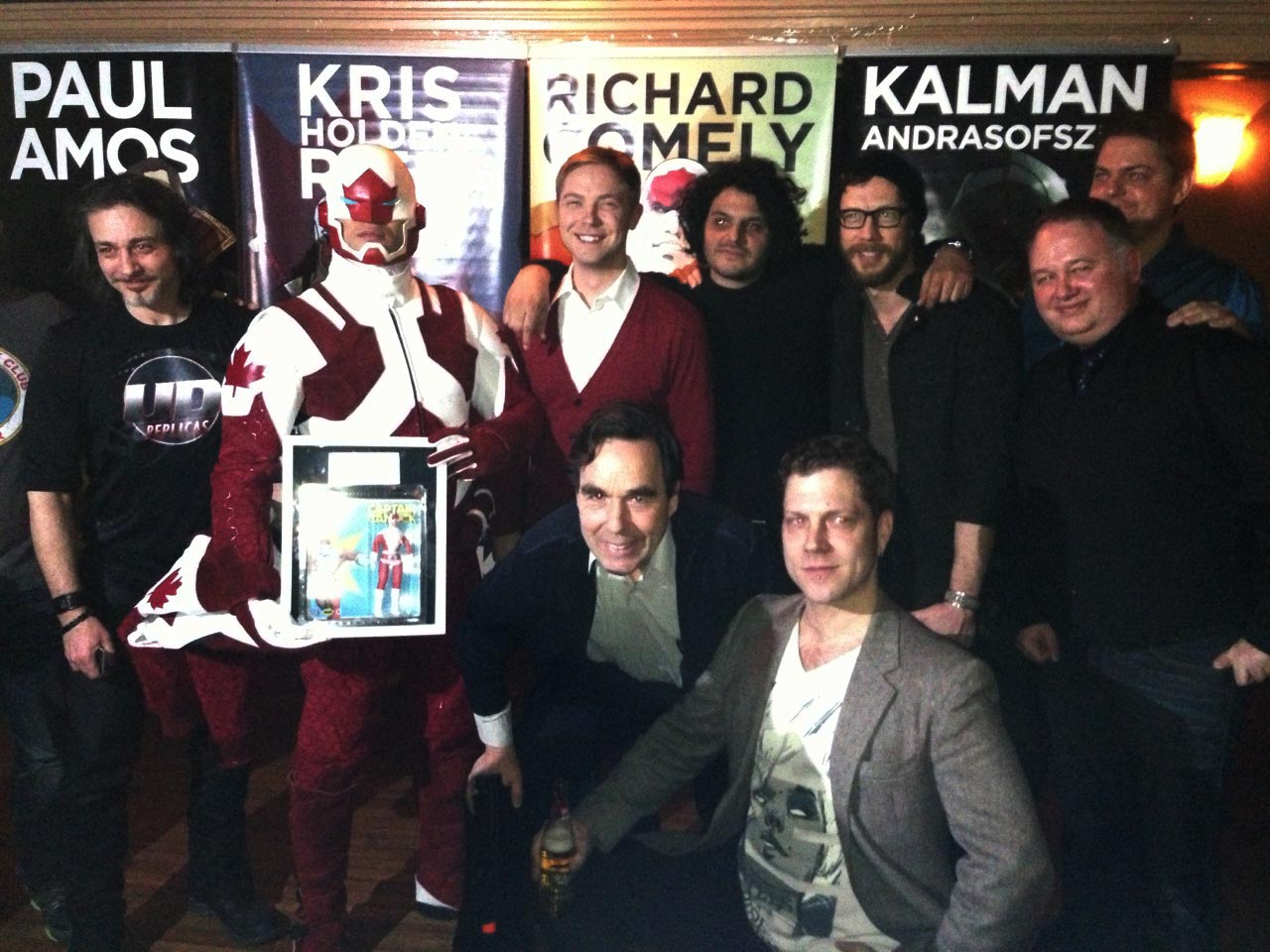 The Captain Canuck prototype produly displayed next to it's creator and cast of the animated series.
For Press information contact:
Brian Heiler
Email
About Odeon Toys
Odeon Toys produces action figures and collectibles outside of Toronto ON. Formed in 2011, the company's first release were the Mego Museum Super Collector and Brick Mantooth : the Plaid Stallion action dolls.
Captain Canuck is the property of Captain Canuck Incorporated:
This site is © Copyright ODEON TOYS 2013, All Rights Reserved

Brick Mantooth (c) Plaidstallions.com Steve's free web templates